..the question now is..
Where do you want to go?
What do you wish to do next?
Read some Poetry maybe?

Or puzzle a bit?


Jewellery, Bags, Pottery,
~ unique and unusual ~
some fairy related.
You could go and
help search for our missing
Flower Fairy...

Shuhhh...
If you promise to be really quiet
you can pick up the flashlight
and follow me into the
Enchanted Forest

Or are you perhaps
a good fairy catcher..?


(sorry, closed at present due to lack of time for personalizing awards)
Hmm... maybe you are a
true Fairy Tale Lover
ready to prove it by
taking the Fairy Tale Quiz?

Come and play
memory with the fairies!
They so love that...
Or perhaps you would like to
search for fairy words?



(Java Applet)
Please help our art fairy to
restore a beautiful painting...
That would be ever so kind of you!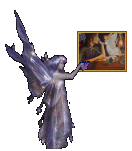 Could it be possible you are looking for
Blinkies and 'I believe' buttons?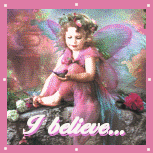 This way to the
Fairy Realm's Treasure Chest
*s*

Or maybe you would like to
visit the angels...

The choice is all yours,
and when you come and visit
next time, who knows ~ there might even
be more to do and see!