PLEASE DO NOT FEED MY

DRAGONS AND DEMONS





...NOR MY FAIRIES...
MUSIC
This site uses music a lot.
On some pages it will start automatically
on others it will give you the option whether you want to listen to it.
But even on the pages where tunes start automatically
there will be a button somewhere to turn it off.
That's a promise!

~ Mad World ~
(most certainly a mad world this one is...)

I can see you have found the courage to enter my world
..how glad I am you have..
| | | |
| --- | --- | --- |
| ..come settle near the fire and relax.. | | ..it is nice to watch the flames dance.. |
In my world the night always reigns.
Not because I am depressed or into black magic.
Nothing of that sort.
But because I love the calm of the night, the peace,
and the way your thoughts can travel
during the hours of darkness, undisturbed, free.
Some fear the night, but to me it is a friend,
and it always has been, ever since I can remember.
At the bottom of this page you will find
~ THE PORTAL ~
Enter it to be transported to my site menu.
Over 40 MB are already waiting, with more still in planning.
The Fairy, Angel and Dragon Realms are suitable for younger children.
Dark, Vampire and Curiosity Realms are NOT!
Please insure children will not be subjected to content
that has not been designed for them.
Should you encounter a problem with anything, feel free to contact me.
Should you like what you see - sign the tagboard or guestbook!
~ Blessed be thy steps ~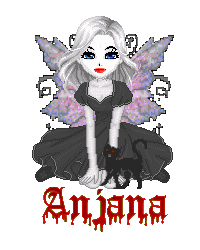 ..should you wish to find out more about Anjana, the Mistress of the Lair..
.. click the above sig ..
"No matter how tiered I have been through the day, I will always wake up once night falls.."
~ my quote ~
"Darkness forces us to see with our hearts - not with our eyes"
~ Georgia Wing ~

Have YOU got a Personality Disorder?
...ahm... that test can't be right...
I refuse to be that normal!!!



Solar X-rays:
Geomagnetic Field:

>


~ THE PORTAL ~
click above to continue to the site menu
and Realm entrances

DOVE OF PEACE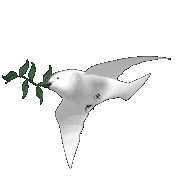 This Dove of Peace flies from site to site, to as many countries as possible.
Please help it make a line around the globe by taking it with you to your site,
passing it on to another, uniting us all in Love and Peace!
To download the Dove of Peace, please left click her image
She will take you to a page from where you can download her and the text easily

Copyright notice - No infringement of any graphic copyright is intended. If you own the copyright to any original image used for the creation of the graphics on this site, please contact me with all relevant info so that proper credit can be given. If you wish to have it removed from the site, it will be replaced, of course..