| | | |
| --- | --- | --- |
| | | |
Welcome to the
Dungeons!
How lovely of you
to visit our rather
unusual collection
of demonic pets
and devilish strays.


Gothic Dolls From The
Haunted Mansion
~slightly altered~

Enjoy your stay,
but avoid poking
fingers through bars
as our insurance
does no longer
compensate for
lost body parts!

A present from my beloved friend
Evilluv
picked up at the Mystickal Realms.
A Little DiSturBed taste?
No doubt... (hehehe)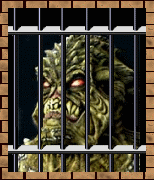 My first adopted nightmare.
Just look at those wonderful teeth...
We did not need to call the dentist once yet!
Plenty of bones keep everything in order.
(better for the dentist anyway)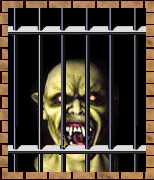 My second adopted nightmare.
Now this one really is nasty..!
(and that's why I picked him *grins*)

Let me introduce you to
~ Isabell ~
Being usually rather... ahem... less enthusiastic
when it comes to these creatures,
I thought joining Imp's Spyder Ryders
might improve relations *s*


As a confessing Sci-Fi addict there
was just no way I could give this handsome monster a miss,
and so this beast had to be taken home
from the Adopt a Demon Center.

Here you meet my first ever attempt at
following Frankenstein's example in creating a monster
Mucky is highly intelligent and wants to become a surgeon.
Unfortunately all universities have refused
to enroll him so far...
(follow Mucky to the monster maker!)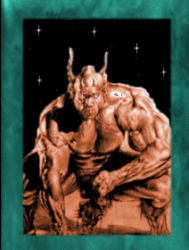 Lost souls simply wake the mother instinct in me
(okay, in this case maybe not so much the mother instinct...)
*s*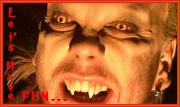 Lost boys somehow have a similar effect on me like lost souls.
Especially this one...




Okay now, this one wasn't adopted,
but found wondering about all confused and lonely on the www.
I decided to take him home and give him food and shelter.
Driven by a strange unexplainable urge I felt compelled to call him Tony
and believe me - he is by far the scariest pet of them all!!!
(just try feeding him the cursor-bone...)