~ Vampire Adoption Service ~
..I can not offer you an interview with a vampire...
..nor can I promise you a bite...
..but what I can offer you is to take one home with you..
Choose your favourite!
(I have already chosen mine, but I won't tell you which one)
(That's for me to know and for you to guess)
(..lol..)
All I ask for is a link - either through linking your
adopted 'blood addict' back to me, or by taking my banner with you.
Right click your chosen champion, then 'save picture as'
Here is my banner
and here is my site's URL
http://www.mylair.net
GREAT!
Now let's see who of these handsome undead is taking your fancy
..there are more to come..
..if you want to check back some other time..


Have made your decision?
Then please click below to return
to the Vampire Realm main page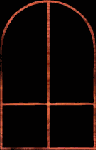 ..or if you'd rather want to vote for me..

..and don't you dare..

.. forget to sign my guestbook..
(!!!)