The idea for this page sprang into existence
when one of my internet friends send me this
adorable doll, spreading roses and magic.
(my friend did not create this doll, and does not claim it as her creation)
It was such a sweet gesture!
I wanted to find a way to truly honour this gift,
and a page dedicated to friends - old and new - seemed
the best way to say thank you for this present.
I do not want to leave a list of names in here,
that does not feel right.
But you can find some links at the bottom of this page,
leading to some really great sites, belonging to some
very nice 'girls', who I have met on the web.
(One of them gave me the doll!)

~ And yes, I do think this song fits just perfectly here ~

Because that is was love and friendship is all about, isn't it?
"near... far... where ever you are..."
Once you have made that special connection,
neither time nor distance will be able to harm it.
And our hearts shall go on and on...



Friends Are The Family Of The Heart...


One True Friend Will Bring More Richness
Than All The Money In The World...


If You Have A True Friend,
All Burdens Will Only Be Half Their Weight,
For They Shall Always Be Shared...


A true friend will love you for who you are -
not blind, but understanding...


Here are links leading to some really great sites

If you love fairies and poems,
then visit Luna and her beautiful
FANTASY VALLEY
for an enchanting time...
Or if you should prefer it a bit more 'gruesome',
then Evilluv and her mad site
A Little DiSturBed
is an absolute must!
(it's horror, honest, despite the fact that Evilluv gave me my 'Rose-Angel'..lol)
This is another beautiful site,
belonging to a wonderful webmistress
MOON MAGE's LAIR
~ full of magic and wisdom ~
And here is a treat for everybody madly
in love with snowglobes
GLOBETOPIA
Visit - and Mirage will take your breath
away with her beautiful creations!!!
Dark Elf Sirus will guide you through
his world if you should decide to visit his
TWILIGHT FOREST
Don't forget to check out his gallery full
of original drawings!
A present from Mirage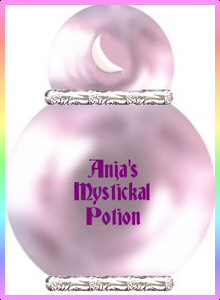 Thank you soooo much!
It is gorgeous!!!

You made me cry with this,
I hope you know that...
A and I also hope you know
that I feel exactly the same way....
I can't wait till you come and visit!!!!!!
Amazing how this all has happened
over the Internet.........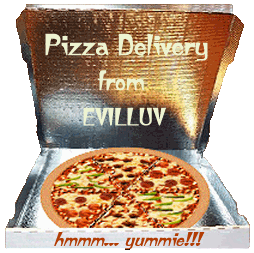 Yeah, exactly what the doctor ordered
*grins*
Luv ya too, Luv!!!!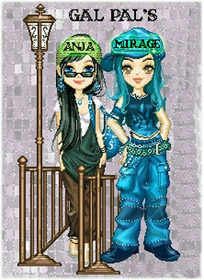 Mirage and I out for a stroll... lol
(as if we'd ever move that far from our 'puters)
(hehehe)
A friendship bag sent from
MIRAGE...
Thank you sooooo much!!!

~ click my two fairy friends ~
to return to the portal

...and Medi - you know you are always in my heart anyway...
... you do not have a website...
...so I can not give you a 'link' here...
...but we have been friends for so many years...
...that you are always in my thoughts...
... I love you.... very much....
~ Freunde fuer all Ewigkeit ~
(und klar - ich weiss- das klingt fuerchterlich kitschig)
(egal!!!)
*s*