AWARDS MY LAIR HAS WON
This is my time to rejoice and dance,
for all these lovely people found me worthy of their awards!
It is a great honour for me to display them and show them off!
All of these awards are linked to the breathtaking
websites they originated from,
so don't be shy - visit them - I don't think you will regret it!!!
This page is VERY graphic intense...
Please be patient while it loads.
Thank You!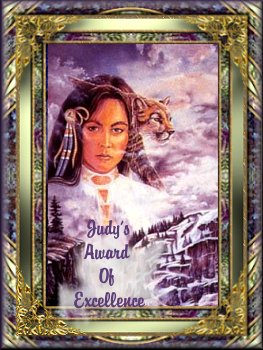 In good old tradition - Judy - your award had to be the
first one I really wanted.
Thanks ever so much for honouring me again!!!
(Hope the cats are all well!)
The second of these two awards was a real surprise, because I had only applied for one!
So I am really proud of having won them both -
Thanks
Lady Ivory Moon!!!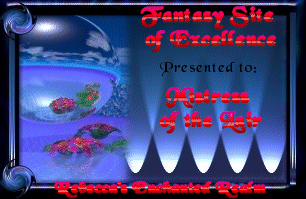 Thanks Rebecca! Also for the wonderful
comment you sent with this award -
I am really proud you liked my site!!!
These two awards
are extremely special to me,
because I was rewarded them even though
I had not put an application in for them.
That feels wonderful and I can not
thank Bill enough for this great honour!!!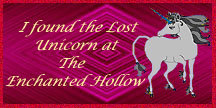 This is a beautiful site to visit,
especially for children!
And here come four awards
(yes, you did read correctly - four awards *grins*)
from Carl and his amazing Black Triangle UFO Roma website!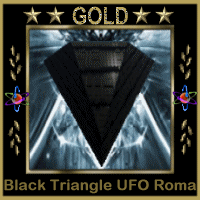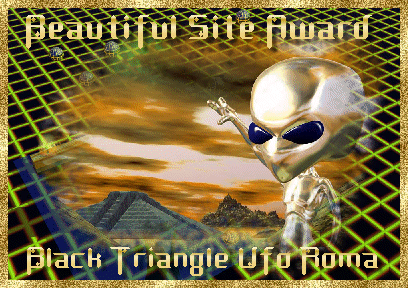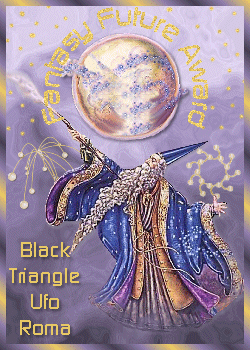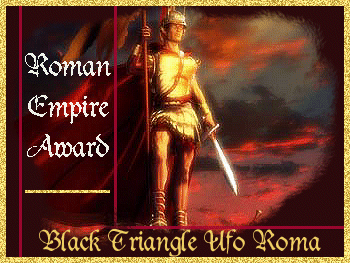 Thank You, Carl!!!
All four awards mean a lot to me,
most of all as they have came as a surprise *s*
Another award I am ever so proud of
because it was offered - not applied for *grins*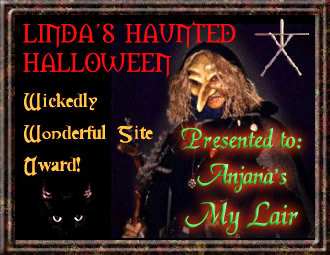 Thank you soooo much, Linda!
It means a lot, coming from a site as wicked as yours!!!
(hehehe)
~ 14th of April 2004 ~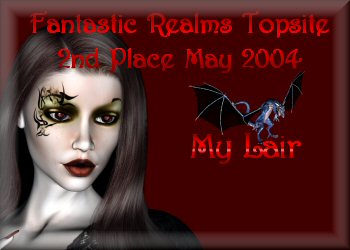 I still don't believe that list counted right... lol
But I am nevertheless proud to display this award here!!!
If you like to check out the topsite list I am a member of,
please click the above award and it will lead you to my vote page.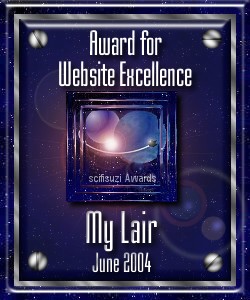 Wow!!!
Now this award is absolutely mind-blowing for three reasons...
!) It can not be applied for, and there will only be 12 in a year
2) It is the first ever one of its kind and My Lair has won it!!!
3) I know both sites of the webmistress behind this award,
and her work is STUNNING!!!
(the above award is linked to one of her sites, below is a link to the other)
The Red Room
So... time to be vain *grins*
YEAH!!!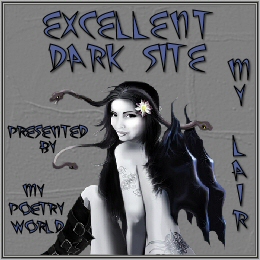 And another award!
From Felisa, who visited My Lair after
I adopted one of her gorgeous balloons for the Fairy Realm.
Thank you so much Felisa!!!
It's a beautiful award and I feel immensely honoured!!!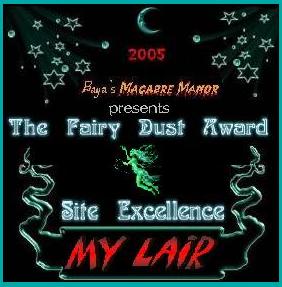 A gorgeous award from an amazing artist!!!
(she paints the most beautiful pictures on tree mushrooms)
Thank you so much, Baya - I feel extremly honoured!!!!!


If you like my site and have an award you think I deserve - please email it to me!
I will display and honour it, and dance and be happy!



The butterflies will fly
you back to
~ THE PORTAL ~

-webbot bot="HTMLMarkup" startspan -->