~ THE MISTRESS OF THE LAIR ~
Seems, curious stranger, that you have found my private den!

I thought long and hard about whether or not to put pictures of me in here, because it seems to be a rather cheesy thing to do, but then again, when ever I go surfing, I like to find a private page with some information about the webmaster/mistress, picture included. It gives it a more personal touch, and whether we like it or not, we are living a physical existence here, and the way we look is as much part of us as the thoughts we have.
I am usually rather camera shy, so there aren't many photos of me here,
but it gives you a rough idea who you are dealing with..
Still, I try to avoid judging people by their looks as much as possible and are a strong believer in the quote below!
"What really matters stays invisible for the eye - only the heart can truly see.."
~ Antoine de Saint Exupery ~




~ The beauty and the beast ~
Salina is the beauty - I am the beast!


Agent Anja investigating the X-files..
(Means, staying up all night, creating and uploading 'x' many files!)


MY LIKES

animals
plants
rocks
deserts
(Death Valley!!!)
astronomy
chili peppers
(I eat them raw)
jeans
philosophy
fantasy
writing
quantum physics

folk/country
being a vegetarian
fairtrade
thunderstorms
wide open spaces
motor bikes
(but only if I drive!)
science fiction
pick-up trucks
using my brain

MY DISLIKES

ignorance
racism
meat
violence
having to get up in the morning
intolerance
crowds
religious fanatics
(whatever sort!)
self obsessed politicians
(don't want to mention names here..)
people that think fame is everything
coffee (too bitter..)
bullies
sports cars
alcohol
cold and rainy weather
self pity
soccer
soldiers who love war
jazz
russell crowe
(sorry, can't stand that guy!)
cities
perfume



I suffer from hay fever
but refuse to take medicine for it


I have moved 11 times so far,
changing continents 4 times included..
If that does not qualify me as a nomad -
I don't know what could!


I am a published writer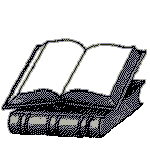 I am absolutely cat mad


I love America


(not the politics, though)

but I am stuck in



England at the moment

while I was born in neither
?
of these two countries..

Some believe I might be an

...

..and I must admit - I am very very weird..




..but most of the time I am really quite harmless..
What a relief!!!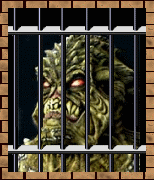 This is my personal
nightmare which I adopted from
the 'Adopt a Nytemare' service
on the 11th of oct 2003
A link to this rather weird service (..)
can be found on my Dark Realm Links page
I must say, I really like him!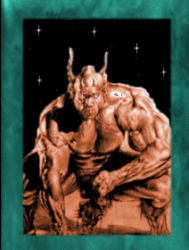 Well, and this feisty fellow
is a lost soul I picked up from the
'Adopt a Soul' service.
The stars in the background
were of course the only reason why
I picked him, honest!
(hehe, as if..)

Well, and this guy with the big boots is the reason why I am stuck in England..
He could have told me he was not a Texan BEFORE I fell in love with him, could he have not?!
He was working as a cowboy at the time, jeans torn, boots dusty, hat pulled deep into the face,
and on top of it all the cheekiest grin I have ever come across..
What was I to do - turn him down just because he was British???
To return back to MY LAIR use either your
browser's back button (green arrow, up left corner)
or click below!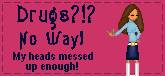 -webbot bot="HTMLMarkup" startspan -->