This is the realm of eternal love and peace,
where there is always a reason to rejoice
and where the fairies sprinkle their magical dust
on every traveller who cares to visit them.
Rest between the flowers and let the
tiny winged ones work their magic on you,
until all your worldly worries seem so far away,
you can barely remember you ever had any!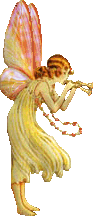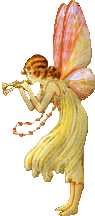 There is so much the fairies and I
want to show you,
but because of that some pages
might take a bit more time to load...
Please be patient if that is the case.
Often what takes the longest
is worth the most, right?
*smiles*
To continue your journey through
this realm all you need to do is click
on the little fairy guide below.
She gets ever so excited when new
visitors arrive and can be such a giggle...
~ Blessed Be Thy Steps ~


Please, please follow me!
I can't wait to show you everything!!!